Trapper Creek Museum
A settler's log cabin housing a wonderful collection of artifacts, stories and pictures depicting the life of Alaska's homesteaders, gold rush miners and trapping pioneers.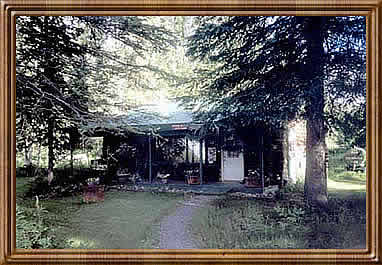 The settler's cabin that is now home to the Trapper Creek Museum
Take a fanciful journey back to the time of Alaska's earliest pioneers amidst many artifacts, pictures and stories depicting the rugged life of local gold miners, fur trappers, homesteaders and other adventurers. The museum is housed in a log cabin built by the Donaldson family, members of the Michigan 59'ers; a group of latter-day pioneers. It is now owned and occupied by Trapper Creek resident Kenneth L. Marsh, who serves on the board of directors of the Trapper Creek and Talkeetna Historical societies. Kenneth Marsh is also the author of A River Between Us: the Upper Susitna River Valley, and Lavish Silence: A Pictorial Chronicle of Vanished Curry, Alaska. You can find out more about the books A River Between Us and Lavish Silence, both of which contain historical stories about Alaska's earliest settlers and pioneers, the Alaska Railroad, and more, simply by clicking on the Read Our Books link here at Trapper Creek Museum, or by visiting Sluice Box Productions, the publisher of Ken Marsh's books.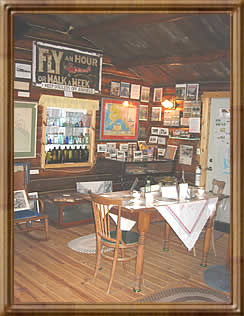 The gift shop inside the Trapper Creek Museum features many antique collectibles, reproductions, and local crafts. Visit this cozy corner of an early homestead, now home to Spruce Lane Farm.
Trapper Creek Museum
PO Box 13011
Trapper Creek, Alaska 99683
Phone: 907-733-2555
Email: [email protected]